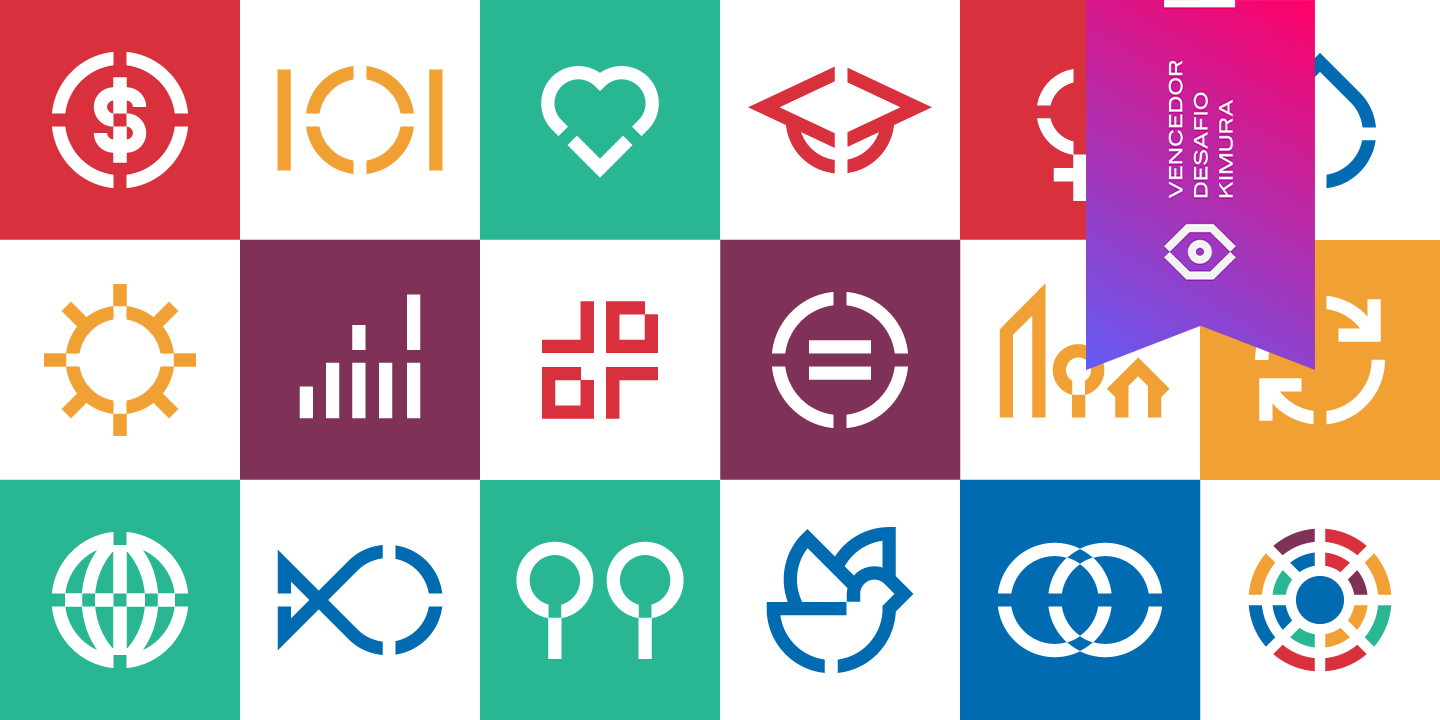 United Nations SDGs Logo Design Challenge Winner

I was one of the winners on the SDG Redesign Challenge.
In total 8 graphic designers were picked by 8 professional graphic designers
 and won a Visual Identity course by Brazilian Graphic Designer
Marcelo Kimura
.
The visual identity and icons currently in use by the UN were

lacking a unified design language as well as an accessible color palette

. On the other hand,

the 17 icons

, although for the major part well chosen,

were too complex or had too many elements

. The other problem were the colors. They had specified

17 unique colors

which

didn't have enough contrast between them nor were distinguishable by color blind people

.
The proposed visual identity and icons were designed to be inclusive, easy to read and have a unified design language and elements

, making it easy to know where the icons were from even when the SDG logo wasn't around.

The main and supporting typography are inclusive as well

, both having extensive glyphs for several different character sets.

The icon set now uses a single element for each subject

, making it

easier to differentiate

, even without the numbers.